Excursion schedule & registration 2023
17.09.2023: Glacier Experience Trail: Touching the Glacier with a Violin 
The trail, which takes about two hours, leads along a mountain hiking trail past five stations that focus on the changes in the Pers and Morteratsch glaciers. Under the direction of Felix Keller, possibilities for glacier protection are highlighted. The violin touching the glacier may also play a decisive role, because music has the power to bridge the gap between knowledge and action that is particularly striking in climate protection. The excursion is open to the public and starts after the General Assembly on September 17, 2023 and is free for GlaciersAlive members.
11.02.2023, Das Wetter und Wir
Die Exkursion, welche am Samstag in Guttannen stattgefunden hat, war ein voller Erfolg. 11 motivierte Teilnehmer/-innen haben uns auf dem Themenpfad 'Das Wetter und Wir' begleitet. Der Pfad führt Entlang von 28 Stationen, an denen 26 Dorfbewohner/-innen erzählen, wie sich das Wetter auf ihren Alltag auswirkt. Die Teilnehmer/-innen konnten anhand von Tonaufnahmen und Texten erfahren, wie die Bevölkerung Guttannens mit Wetterextremen und Klimawandel umgehen.
Nach dem Spaziergang folgte das Eisstupa Fest (von der Gemeinde Guttannen organisiert), bei dem die Teilnehmenden den Eisstupa besichtigen konnten, ein gutes Abendessen einnehmen und einen Auftritt der Swiss Ice Fiddlers geniessen durften. Die Swiss Ice Fiddlers durften am Abend vor rund 50 Teilnehmenden vor dem Eisstupa auftreten. Was für eine besondere Bühne und ein toller Abend.
Bildquelle der 2 unteren Bilder: D. Bürki, Grimselfoto.ch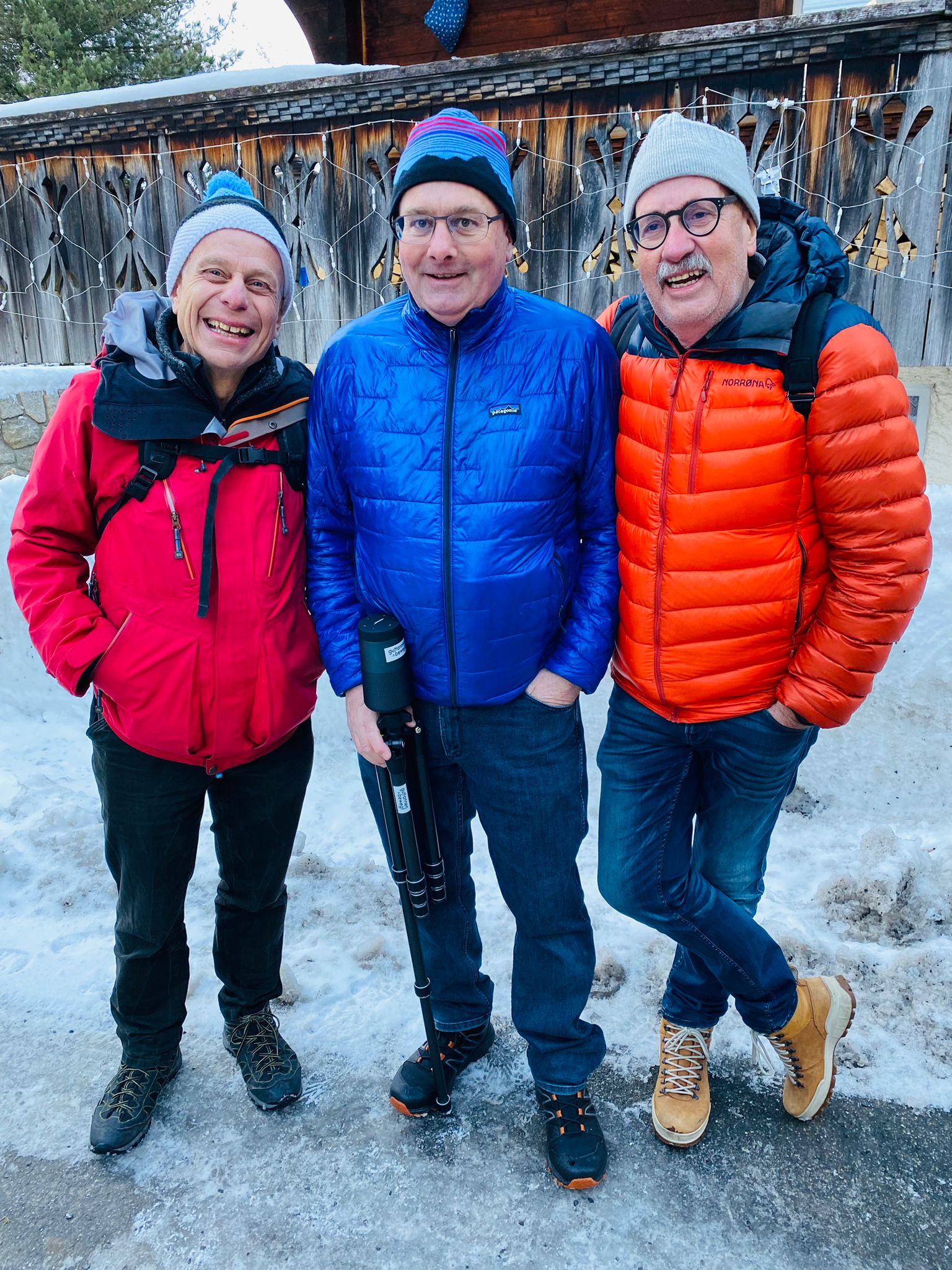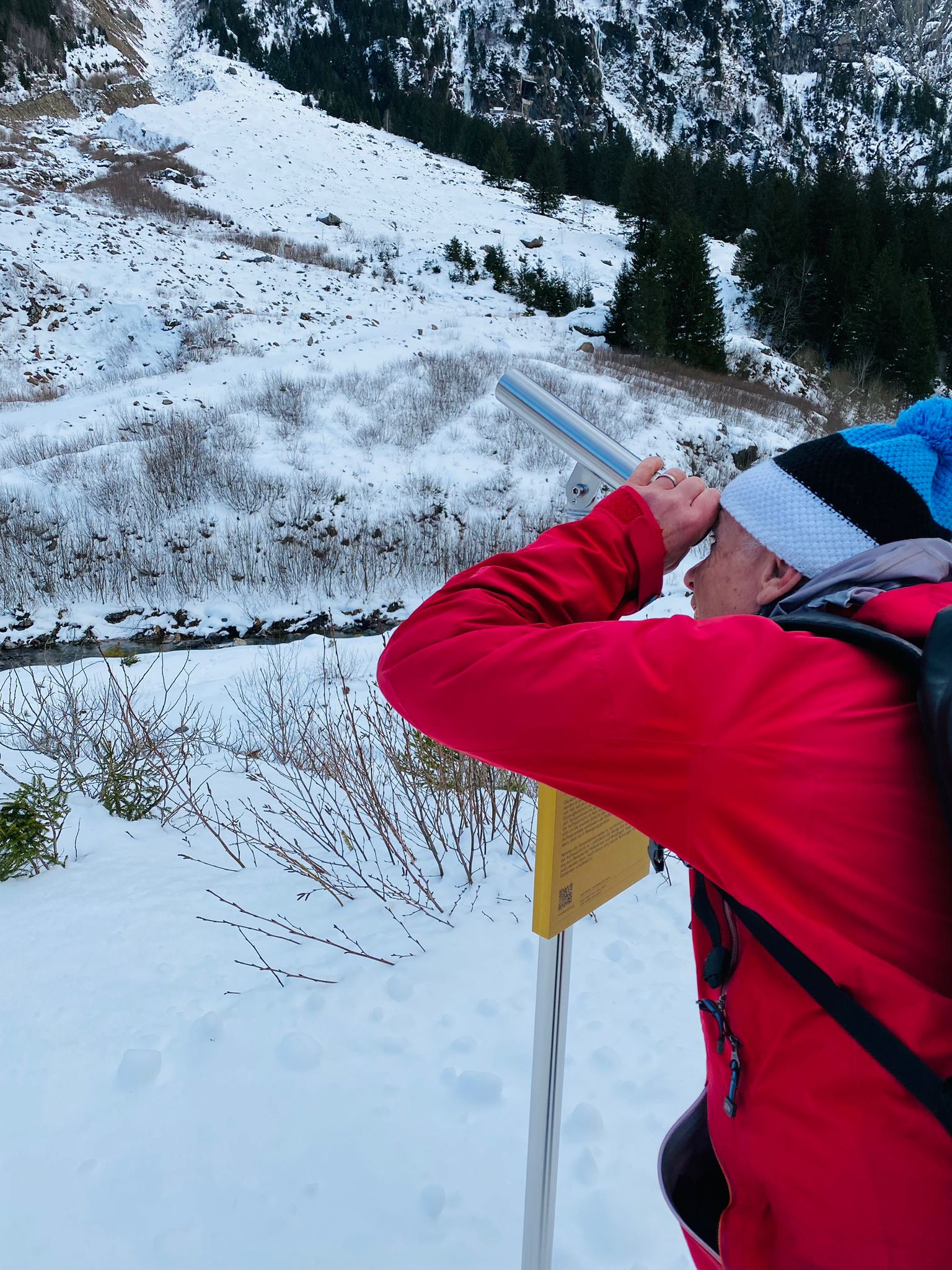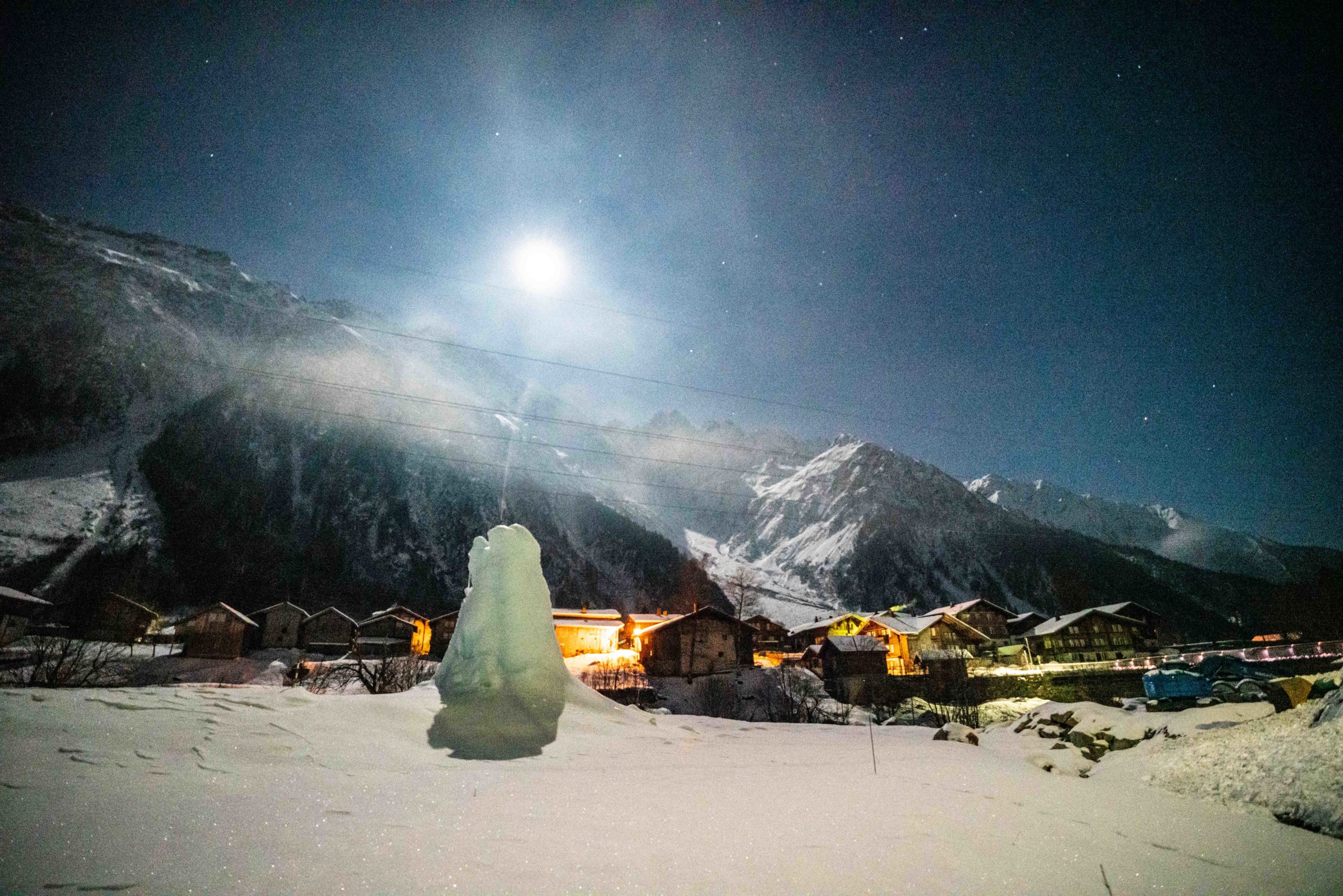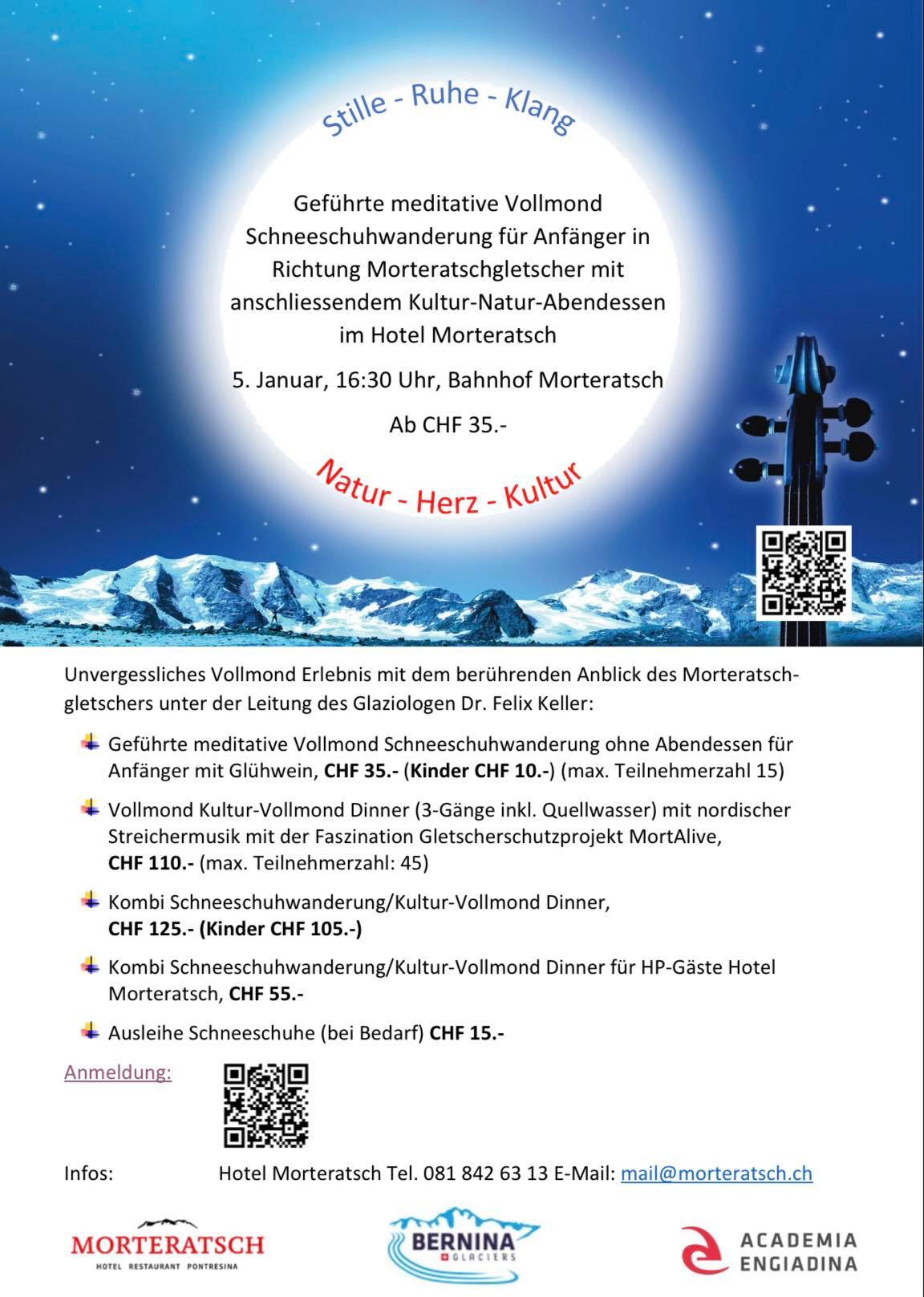 Vollmond Schneeschuhwanderung
Am 5. Januar fand eine geführte meditative Vollmond Schneeschuhwanderung für Anfänger statt. 11 motivierte Teilnehmer waren bei diesem unvergesslichen Vollmond Erlebnis dabei. Die Teilnehmer durften sich über den Anblick des Morteratschgletscher freuen und zum Abschluss ein Kultur-Natur-Abendessen im Hotel Morteratsch geniessen.
The Climate Change Summit
Am 21.09.22 und 22.09.22 findet der Impact Summit in St. Moritz statt. Das Gipfeltreffen, welches von BlueOrchard veranstaltet wird, umfasst anregende Keynote-Reden und interaktive Podiumsdiskussionen mit einer sorgfältig zusammengestellten Auswahl globaler Vordenker und Vordenkern. Experten werden sich austauschen, um Wege zu finden, um den Klimawandel nachhaltig zu bekämpfen und bestehende Ungleichheiten abzubauen.
Glaciologist Felix Keller will be a speaker at the Impact Summit. He will present the MortAlive project and discuss the impact of climate change on glaciers.
Glacier Experience Trail Excursion
Date: Saturday 17.09.22
Time: 13:45 - 16:00
Meeting point: Diavolezza mountain lodge
Registration Glacier Experience Trail
The association GlaciersAlive organizes a free Glacier Experience Trail hike in September. On the approximately 2-hour circular trail, you will learn about the transformation of the Morteratsch and Pers glaciers through 5 stations.
Viva la Via summer event
Thursday 14. July 2022
From 16:00
A great evening program will take place at the popular village promenade Via Maistra in Pontresina. The program includes pony rides, handicrafts, a virtual reality experience (Birdlife Simulator), a stand and e-car from Mobility, street artists and the MortAlive project will be presented. The evening will be musically accompanied by a performance of the Swiss Ice Fiddlers.
Benefiz Veranstaltung
Wednesday 16 March 2022
Ab 19:30 Uhr
Benefit event for the glacier protection project ,,MortAlive". An extraordinary combination of Danish folk, a ski slope under a full moon and an insight into the current state of the art of the glacier maintenance system (live demo of the prototype at sufficiently cold temperatures) are on the program for this evening.
MortAlive Vortrag
Thursday 11 November 2021
08.40 till 09.20
Dr. sc. nat. ETH Felix Keller – Glaciers and ice: What does sustainable action mean?
Bernina Glaciers Active Week
October 10 - Friday, October 15, 2021
Bernina Glaciers Active Week
Hiking music week in the Swiss mountains
MortAlive Vortrag
18. January 2020
Presentation about the MortAlive project
World rotary peace conference
Ontario, California
Informationsstand MortAlive Projekt in Hamburg
1. – 5. June 2019
International Rotary Convent Hamburg
Information booth about the MortaLive project
Ice Stupa Palace Opening
15. December 2018
Glacier concert Morteratsch glacier
13. October 2018